NYC - Moving Company - Serving NY NJ & CT
We move right along 7 days a week whether it be apartments, homes or offices, locally, interstate or overseas. We will provide the RIGHT crew RIGHT on time at the RIGHT price so do not think twice because we are also very nice and care about your move before, during and afterwards and that goes for the guys on the trucks to the men in the warehouse to the women in the office.
Moving Right Along Moving & Storage is a 1 stop moving, packing, shipping, storage, clean-out and home cleaning center. We will help you every step of the way. Ask about our FREE storage deals targeted towards folks that need to free up space to stage their homes or for those that are caught in between homes.
HOME SERVICES
Everything Moving Related.
Junk Removal, Move In or Out Cleaning,
& Referralsto Networks of Trusted
Professionals.
COMMERCIAL SERVICES
Event Planning, Warehousing,
Distribution, Fumigation Facilitation &
So Much More!
STORAGE SOLUTIONS
Full Service Storage, Portable Storage, Self-Storage.
A referral based business, which means our top priority is you!
Well-trained and trustworthy; over 75% of our staff have been working with us for 5 years or more, helping us earn an A+ rating with the BBB.
Big or small, 7 days a week, Residential, Special Event, Commercial Moving, & full service storage.
Owner-operated for 37 Years, building a reputation for quick, reliable & quality service.
We Have Been Featured In: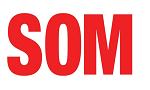 Moving can be stressful and complex.Our FAQ can be Helpful.The more you know,The better!